Welcome to Hypnoshift, Our mission is to help you achieve lasting change and transformation in your life through the power of hypnosis.
Using the latest techniques to help you achieve your goals, whether you're looking to reduce stress and anxiety, overcome phobias and habits, improve your confidence, or achieve success in your career or personal life.
All hypnotherapy sessions are conducted in a safe and secure environment, or from the comfort of your own home run by a highly experienced hypnotherapist using a range of techniques, including cognitive behavioural hypnotherapy, solution focused hypnotherapy, Ericksonian hypnotherapy and mindfulness to help you achieve your desired outcome.
At Hypnoshift, we believe that everyone has the potential to live their best life, and have the commitment to helping you achieve your goals and unlock your full potential. So why not take the first step today and book a session with an experienced hypnotherapists? Contact us today to schedule your appointment and start your journey towards a happier, healthier, and more fulfilling life.
Free Consultation available.
Face to Face Hypnotherapy in Hale, Altrincham, Cheshire
Online Hypnotherapy via Zoom (UK and Worldwide)
Telephone Hypnotherapy (UK only)
Home visits around Altrincham, Manchester and Cheshire.
10% off for NHS Staff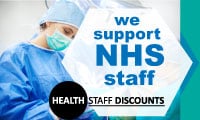 -——————————————-
SAMANTHA CHATER Clinical Hypnotherapist and Mindfulness Practitioner.
General Hypnotherapy Council Registered