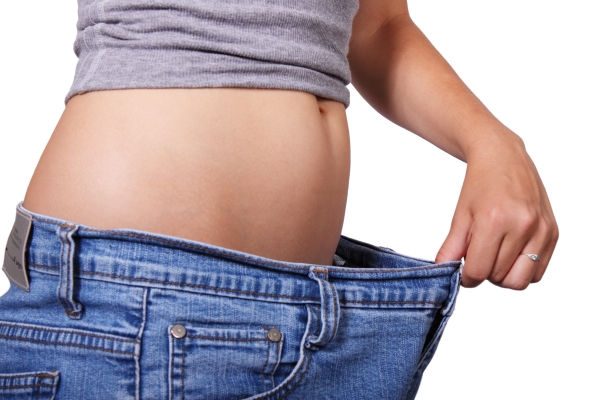 Tried every diet? Despite all your good intentions, the weight is still there? Do you have difficulty sticking to a weight-loss plan? Can't maintain a healthy weight mindset zone? How many times have you tried, only to quickly give up?
If this is you, hypnosis can help you take back control. 
So what do you need to change?
Healthier meals?
Smaller portions?
Stop unhealthy snacking?
Reduce emotional eating?
Increase motivation to exercise?
Maybe a combination of all of these factors.
Well, know this…
Your eating habits are not fixed! They CAN be changed.
Does hypnotherapy work for weight loss?
Hypnosis can alter the way you relate to food.  It will help you understand the habits and actions that sabotage your weight-loss goals. 
There is no magic trick for healthy weight loss. Losing weight for most people requires regular exercise and conscious choices about what, when, and how much to eat. Hormones and health conditions may influence your progress.  
Hypnosis will change the thought processes that lead to unhealthy eating habits. 
It will change the way you think about food.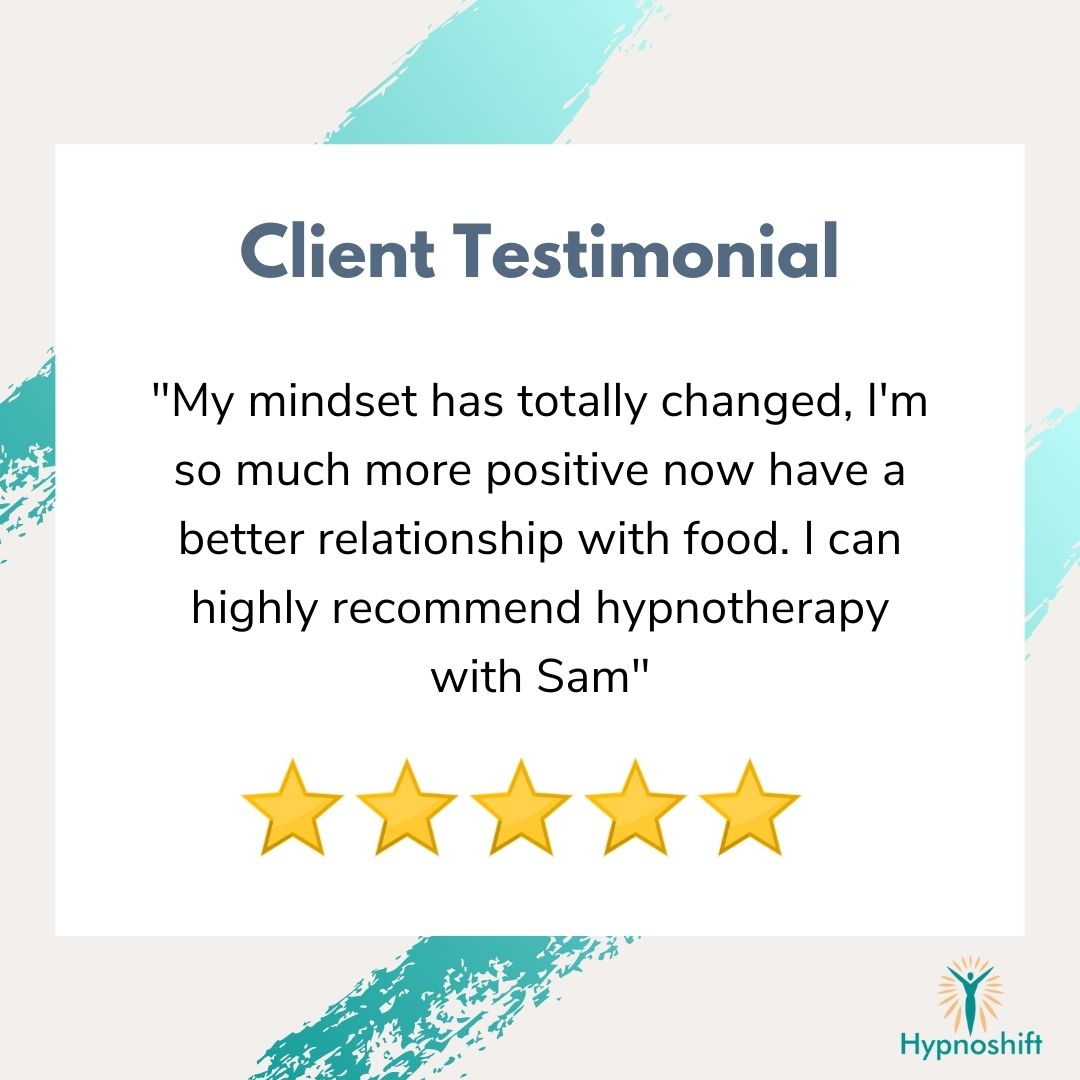 There is evidence that it can help alter the beliefs and emotional connections that interfere with your ability to effectively modify your diet and exercise routines. Your mind and emotions play essential roles in the process, and this is where hypnotherapy can help.  Hypnosis retrains your brain to make healthier food choices automatically and sharpens your mindset to strengthen your resolve. 
Scientific research indicates that weight management success relies on a shift of mindset.  Mindset is key to lasting change.  It does govern the success or failure of your weight-loss plan.  If your mindset is right, maintaining a weight-loss plan can be easy!
Hypnosis will show you how to change and apply your mindset, enabling you to stick to any chosen weight-loss routine.
How does weight loss hypnotherapy work?:
Hypnotherapy for weight loss can:
Make your motivations clear and powerful.
Help resolve subconscious emotional conflicts. 
Identify where you might have mental stumbling blocks and the limiting beliefs getting in the way.
Enable you to rewire your habits.  
Decrease your desire for unhealthy foods.
Reduce your problematic food cravings and help you interrupt them.
Boost your self-control right before eating.
Grow your self-worth and belief that you can achieve your goals.
Release any past traumas that may be holding your back.
Help with taking the rights steps for hormonal balance, especially around the menopause. 
Lower your BMI.
Reduce the risk factors of serious health conditions. 
Lowering the stress hormone cortisol. 
Improve your quality of sleep and can positively affect your appetite and weight loss goals. 
What to expect during hypnotherapy sessions
Defining your goal and reasons for wanting to lose weight.
Hypnotherapy Part  - Whilst you are in a comfortable position, breathing techniques and guided imagery are used to help you to relax.  Once you are in a relaxed state (sometimes referred to as trance), I will give your subconscious mind suggestions for healthy thought patterns and replacement of outdated and unhelpful beliefs, phrases and words to affirm, rehearsing future behaviours.  This is a powerful technique in working towards achieving your goals.  
Cognitive and NLP techniques are also used during sessions.  
Lifestyle Suggestions.
Action steps will be given for you to follow at home, and also an audio recording will be provided to support your weight loss journey. 
How much does weight loss hypnotherapy cost?
There is no "one-size-fits-all" hypnosis approach to weight loss. All of my options are tailored to you and your individual goal.
Virtual Gastric Band
It deals with the reasons you overeat in the first place.  No invasive surgery Tailored Sessions
Click Virtual Gastric Band Hypnosis to read more
Cost £450
4 x 90 minute Sessions
Includes personalised audio recordings and PDF handouts to support your journey 
Hypnoshift That Weight 
The number of sessions you may need will depend on your individual goals. Some people may see results in as few as one to 3 sessions, but some may need longer.   I offer a FREE online or telephone consultation to chat through, and I'll be able to advise you more. 
Bronze - 1 Session - £105
Silver - 3 Sessions - £300
Gold - 6 Sessions - £600
Tailored Sessions which includes personalised audio recordings and PDF handouts to support your journey 
Weight Loss hypnotherapy in Manchester, Hale, Altrincham - Face to Face Weight Loss hypnotherapy online or by telephone
Each session lasts 90 minutes. 
FREE consultation to discuss your requirements 
Sessions that can be done online or over the telephone because nothing changes if nothing changes.
FREE consultation book here Telephone or online option available.